How to Decorate a Rental Apartment
The past few weeks (crap, is it month's now?!) I've been trying and failing to write a certain blog post. A single blog post has been haunting me and preventing me from publishing a peep! I try to be professional and purpose-driven on my blog, just talking about my work or thoughts on graphic design and freelance life, but today I say No More! I have to brush away the cobwebs, so today I'm sharing with you some awesome articles I've been looking at about how to decorate rentals.
Pierce and I are young and poor, right? It's a rite of passage we have to suffer through until one of us either starts a successful new business, becomes a pharmacist, or *gasp* gets a traditional 9-5. So rentals, and probably crappy ones at that, are going to be a part of our life for quite a while. Enter Apartment Therapy, and the magical interior design ingenuity therein.
1. Tropical Patio
I still barely believe this when I see it, but the good people over at A Piece of Rainbow turned a regular old apartment balcony into the neatest beach inspired patio. Can I borrow some of that vision, please?
Somehow I always forget that removable decorations exist for walls and windows. Such a shame, right? It'd be a bit of effort in the beginning, but nothing compared to having this great view while doing dishes.
And now the show-stopper. I'm sure I'm not alone in having pre-conceived notions about mobile homes, but this couple has me seriously considering the possibilities. From the looks of the remodeling this place looks purchased rather than rented, but I bet my poorness could work that in. This place definitely changed my mind about trailer potential...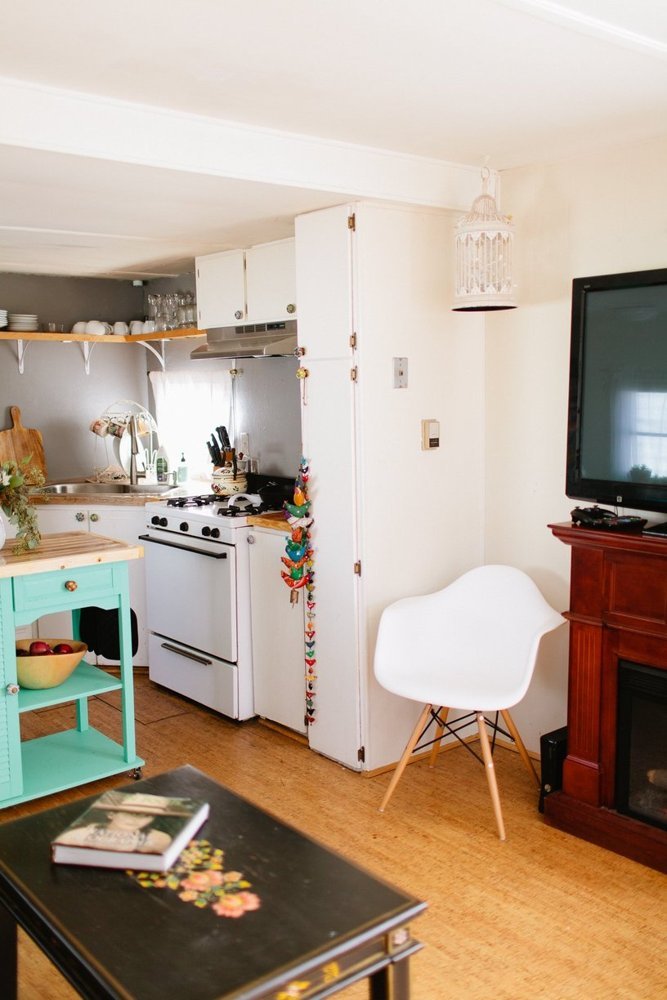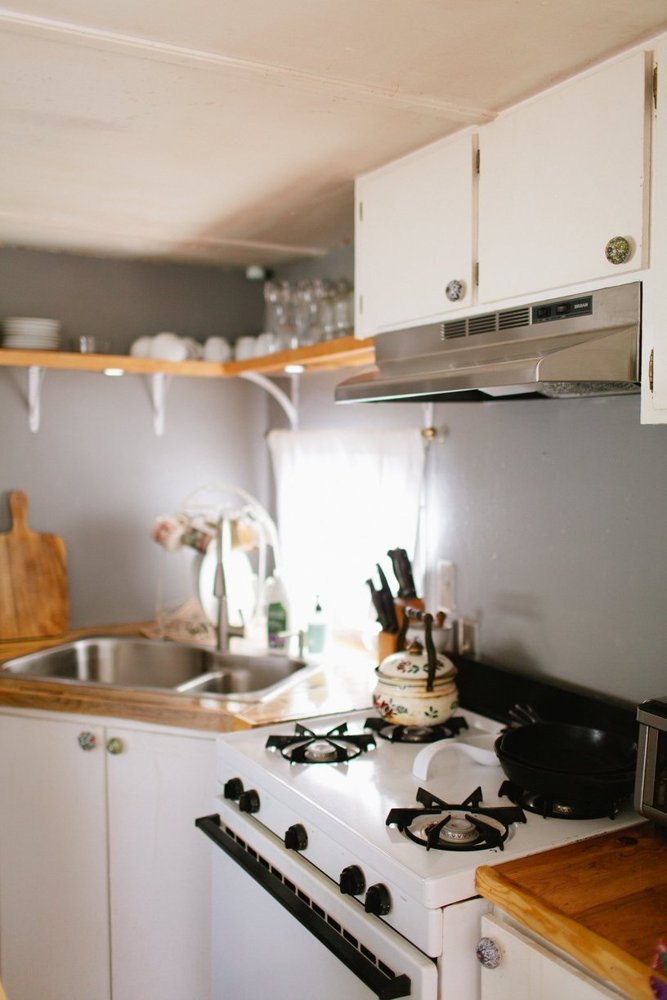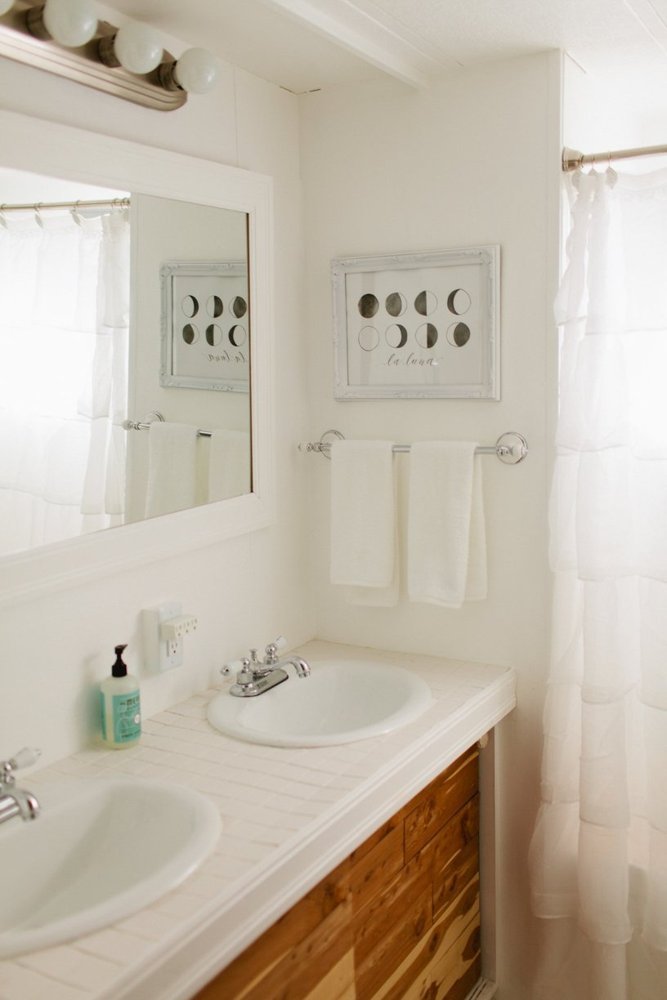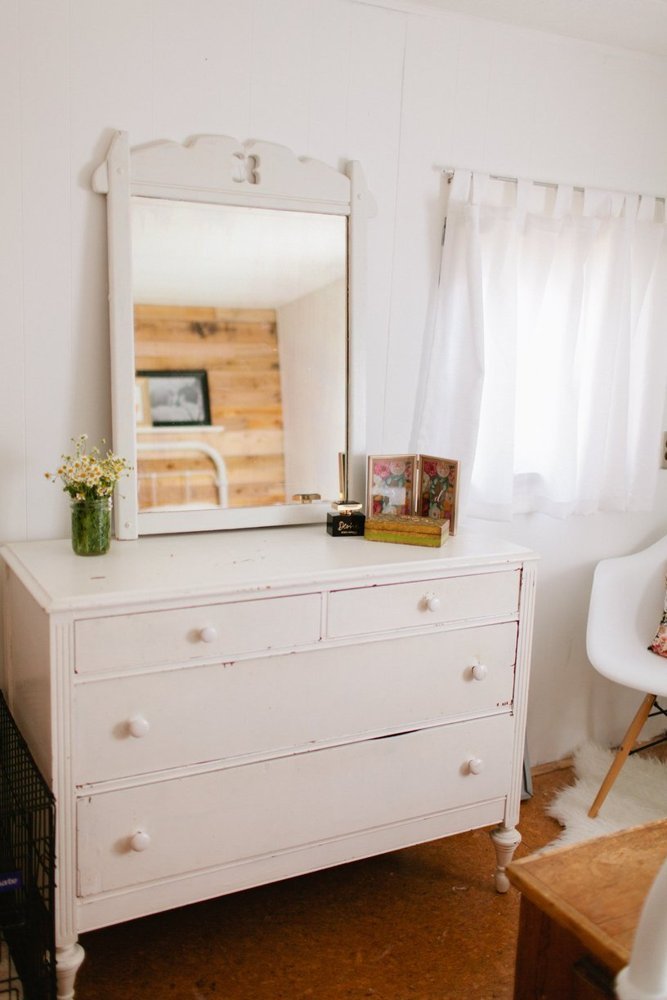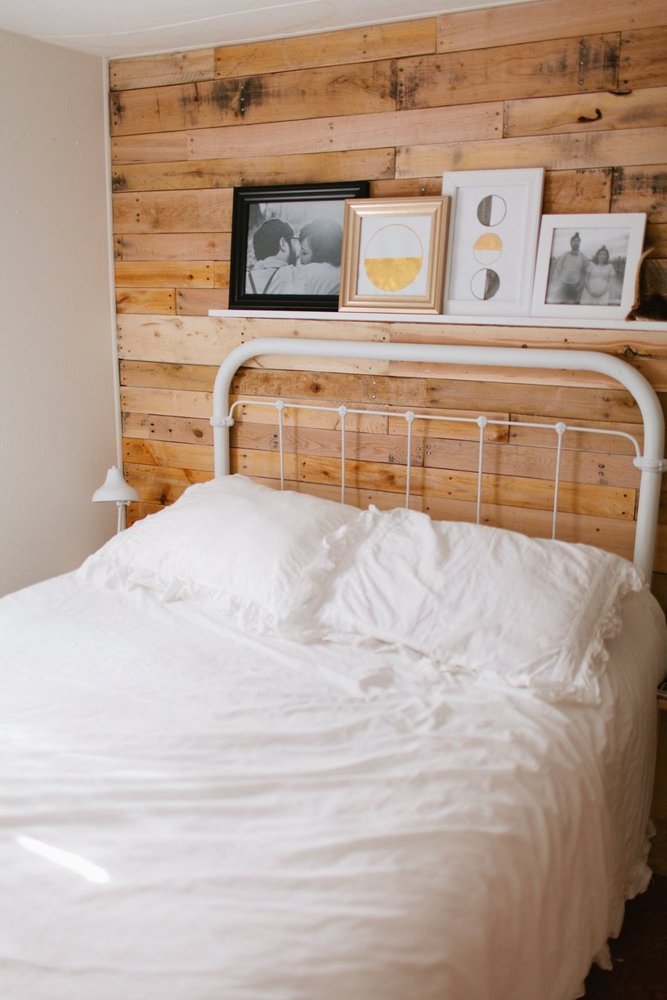 Ok! As much as I want to add more and re-edit what I've typed, and reconsider and add more again, then edit again, the whole point is to hit 'Publish' right? Here goes!